During Science week Year 4 spent a lot of time researching about engineering and we watched an interview with the engineer Professor Lisa Brodie. Lisa is the head of the engineering department at the University of the West of England. Lisa told us all about her engineering background and she inspired year 4 to produce their own inventions for the Primary Engineering competition. We also wrote letters to go with the competition entries.
We planted seeds during Science week – cress, peas and spinach. We have been watering them and taking them outside to get some sunshine and we are starting to see some of the seedlings grow this week already!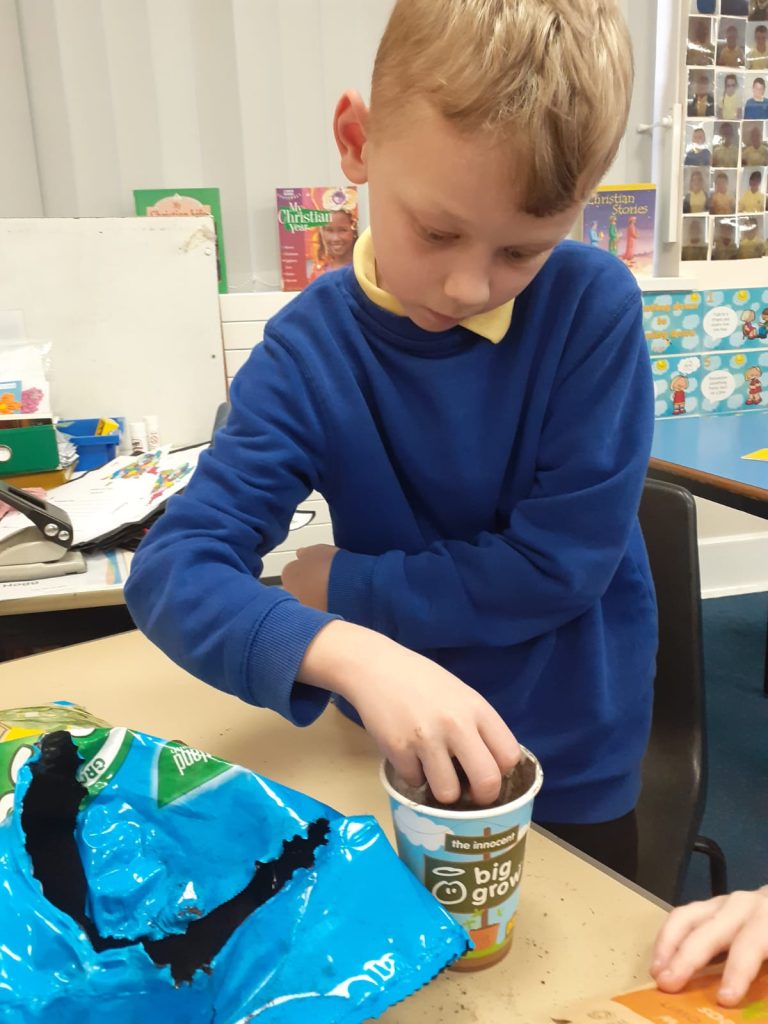 Year 4 have also watched our Living Eggs hatch in the incubator and are now caring for the 8 chicks (4 girls and 4 boys) in the brooder box. We have written rules for caring for the eggs then rules for looking after the chicks. We have also made posters and collage chicks for our 'Living Eggs' display.