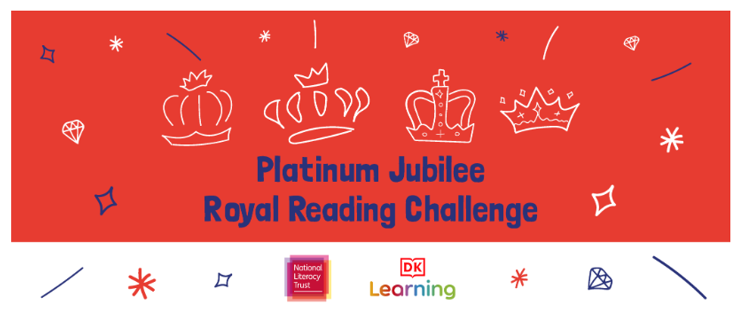 Aim – To celebrate 70 years of the Queen's reign, we are encouraging all pupils aged 5-14 to read as much as they can across the weeks surrounding this once in a lifetime event, whilst discovering lots of fun and interesting facts about the last seven decades along the way.
The Platinum Jubilee Royal Reading Challenge is a reading for pleasure activity which encourages our students to set off from the year 1952 and read regularly, to travel through the Queen's reign all the way to 2022!
Timeframe- The challenge opens on 3 May 2022 and will close on 1 July 2022. This allows seven weeks in school for our students to reach the end of the challenge. We will be completing this challenge in school, but students can continue to read outside of school and continue to move along the timeline up in the classrooms.
The challenge asks students to read their way along the timeline, stopping at each key milestone with every 10 minutes of reading they achieve.